GCH CH. Metak's Miss Demeanor, BISS Receives Invitation for the Top 20!
IN LIMITED SHOWING
GCH. METAK'S MISS DEMEANOR, MBISS, Natl BIS
RECEIVES INVITE TO PARTICIPATE IN THE
TOP 20 INVITATIONAL
(Invitations over the top gorgeous!)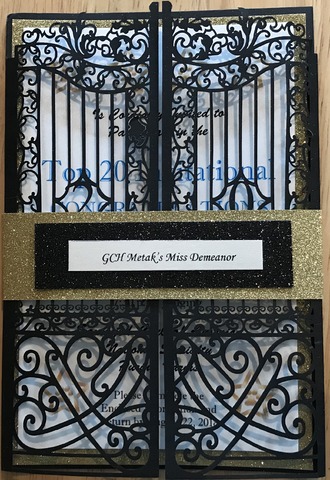 Miina received an Invitation to participate in the Top 20 Invitational to be held at the Samoyed Club of America's 2018 National Specialty at the end of Sept. It is only the 4th time in the past 30 years that this event has been offered and a black tie event. Chairs, Karen and Bob McFarlane are meticulous, creative and it will be over the top fabulous. Not only an honor to be in the spotlight for the Top 20 but also to be a part of this very special event. Now what to wear?
(A look inside!)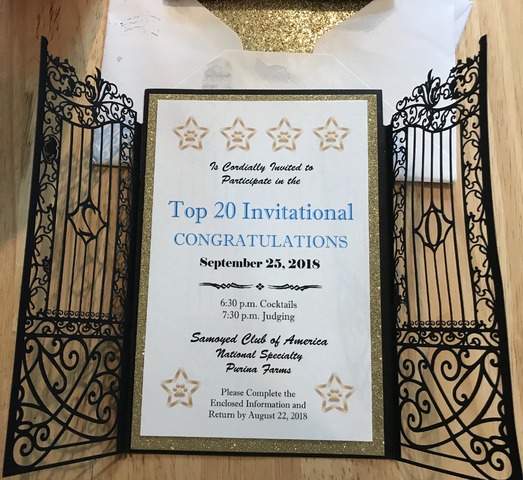 We are so excited!!!