ABOUT US
Metak (me-talk) Samoyeds is located in south Texas tucked away in a grove of oak tree's. This is where it all began.
Each of the Samoyed's below kept me on a path for the passion and knowledge I have of this beautiful breed. They were a big part of my life teaching me so much along the way and taking me to new places. I not only got to know the Samoyed during this period but each one is the reason we are who we are today.

"SEGER, My First Heart Dog"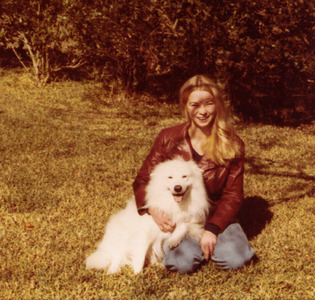 My first Samoyed, Seger was aquired from the City Shelter in 1979. I went to the shelter looking for a guard dog. As we looked at each one, there I saw a dark eyed, ungroomed, matted but beautiful dog. I knew immediately he was coming home with me. Although he was with us for only 5 short years, after our loss is when I learned I had fallen in love with the Samoyed.

"SAYBA, Started our Journey to AKC Events"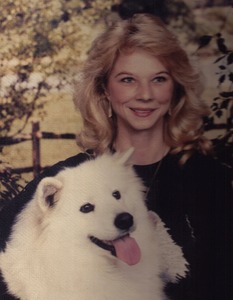 1984 began a new chapter which took us to Houston to purchase a purebred Samoyed with "AKC papers". I took her through obedience classes, then to AKC obedience trials and on to the newly organized sport of agility. Hip dysplasia surfaced stopping us dead in our tracks. This is when we not only learned the meaning of a dog broker, but also the value of a reputable breeder who provided health checks.

"COOPER, Trained me in the Conformation Ring"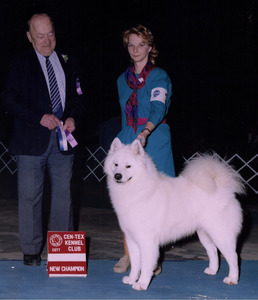 In 1988, after several years of research, letters were written (no internet at the time) and we purchased our 1st show dog from Wayne and Jeanne Nonhof, of Moonligher Samoyeds. In no time, with his novice handler (me), we had our very first Champion and a forth place in a working group. I was hooked!!! We then went on to earn his obedience title. Note - Mr. Robert Ward awarding him with my first Championship on Ch. Moonlighters Chief Spendor, CD.

"ALI, Took us to New Highs"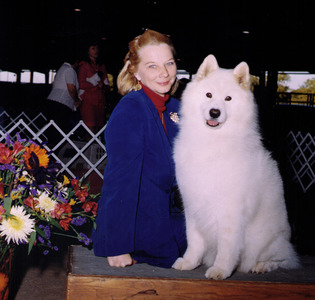 In 1993, Ali came to live with us at Metak Samoyeds and this is where our breeding program began. At just over a year, she earned her Canine Good Citizen Certificate which allowed her to gain the title of Therapy Dog. Soon came her Herding Instinct Capability Certificate. We attended the Samoyed Club of America's National Specialties winning 3 Award of Merits and the most honorable one at 12 years old under Breeder-Judge Lynette Blue. Ali also ranked the #3 Top winning Samoyed girl in the country in 1998 owner-handled. Her registered name was Ch. Moonlighters Ima Almond Joy,CGC, TDI, HIC.